Date (Europe/Paris) : 04/12/2023 11:17
Moteur de recherche de photos stéréo (1850-1871). Stereoviews searching engine.
Recherche libre [limitée au champ numéro photo] (Free search) : §coll_1_145
1 photo trouvée (photo found)
Photo: coll_1_145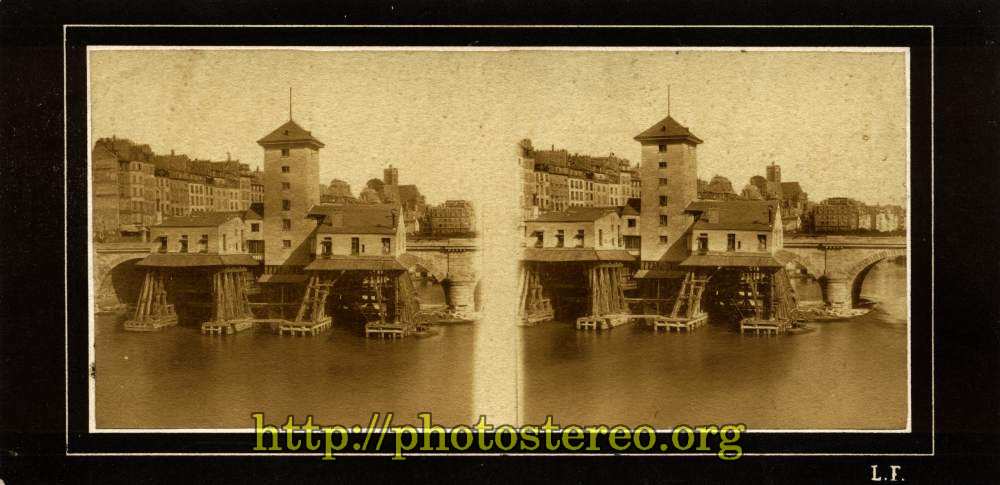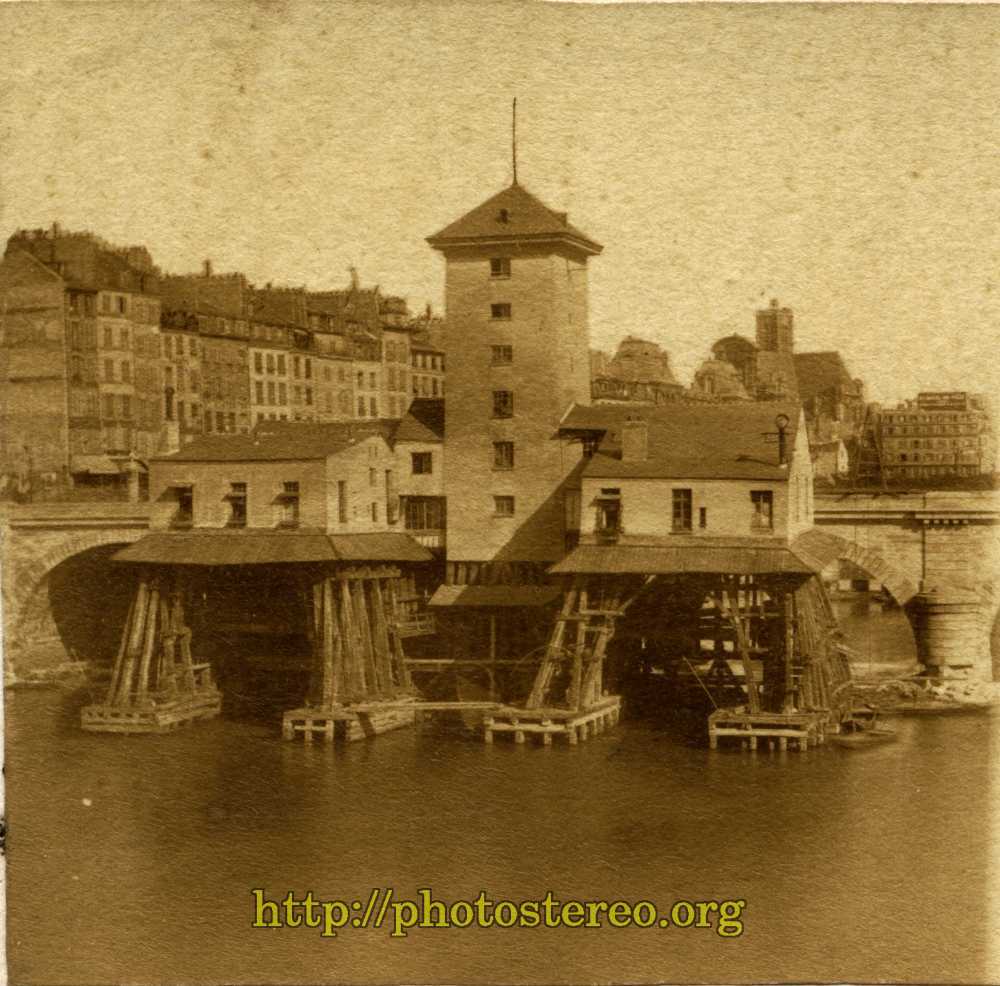 Voir séries (See series) : [ 9 ]
Paris - La pompe Notre-Dame, adossée au Pont Notre-Dame. Signature L.F. Tirage Leautté Frères.

[ Indexation sur stereotheque.fr ]
Paris - The Notre-Dame Pump, and
Notre-Dame bridge.
Edited by Leautte brothers.
Au dos, manuscr au crayon : «La pompe Notre-Dame à Paris» Le pont Notre Dame est presque entièrement reconstruit.
ce qui place la prise de vue entre En Juin 1853 (cf l'illustration 25 Juin 1853 p.401 : le tablier de l'ancien pont est enlevé, l'Illustration 17 Sept 1853 p.191 : arches du pont ND sont démolies). 25 Novempre 1853 : quatre des cinq arches du nouveau pont ont été décintrées. (cf Le Siècle 6543 du 25 Novembre 1853). Décembre 1853 : le pont a été rendu à la criculation. (Le Siècle 6557 du 9 Décembre 1854). 28 Janvier 1854 : début pose de l'entablement. (Le Siècle 6606 du 28 Janvier 1854 : « on dispose les premières pierres de l'entablement, et il ne restera plus qu'à placer les parapets et les trottoirs, dont les bordures en granit sont en place depuis longtemps »). Je place donc la date de prise de vue après Septembre 1853, probablement vers Janvier 1854. Vue déposée. BNF cote Vx144 boîte 13. DL 1858-75 vue déposée sur carton beige par Leautté. Au dos à l'encre : «N°11», au crayon dans la longueur : «La pompe Notre Dame»
Script exécuté en 0,003 secondes
https://photostereo.org
© Francis Dupin 2000-2023. Toute reproduction interdite sans l'autorisation écrite de l'auteur.
All rights reserved.
Photographies stéréoscopiques du 19 ème siècle. 1850-1871 Photographie stéréoscopique, photos stéréo Stéréoscopie, photographie en relief, vintage, photographie en 3D, 3D photography Early stereoscopic photographs, stereoviews, stereoview of 19 th century, tissue views, tissues photographs, diableries.
(Version : 04/12/2023 11:17)
[
À propos
]
[

]
[

]