Date (Europe/Paris) : 11/04/2021 04:00
Moteur de recherche de photos stéréo (1850-1871). Stereoviews searching engine.
Recherche libre [limitée au champ numéro photo] (Free search) : §coll_3_139
1 photo trouvée (photo found)
Photo: coll_3_139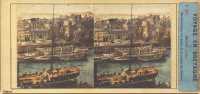 coll_3_139_43998.jpg - 57 K (1000 X 474)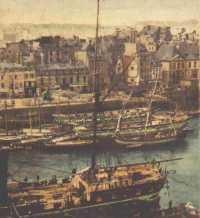 coll_3_139_76832.jpg - 72 K (1000 X 1092)
Voir séries (See series) : [ 23 ]
« Voyage en Bretagne. N°112. Brest (Finistère) Recouvrance, vue prise de la pointe du château » par Furne & Tournier
Tour in the french Brittany. Brest, Recouvrance, the harbour from the castle.
Fait partie du catalogue de la maison Gaudin en 1857. (cf La Lumière 14 Novembre 1857 p.184)
Script exécuté en 0,006 secondes
https://photostereo.org
© Francis Dupin 2000-2021. Toute reproduction interdite sans l'autorisation écrite de l'auteur.
All rights reserved.
Photographies stéréoscopiques du 19 ème siècle. 1850-1871 Photographie stéréoscopique, photos stéréo Stéréoscopie, photographie en relief, vintage, photographie en 3D, 3D photography Early stereoscopic photographs, stereoviews, stereoview of 19 th century, tissue views, tissues photographs, diableries.
(Version : 11/04/2021 04:00)
[
À propos
]
[

]
[

]